Welcome to Intelligent-Advisor.com
Formerly known as the OPA Hub, intelligent-advisor.com is a repository of over 350 articles about Oracle Intelligent Advisor – posts, quizzes, videos, jobs and events and more). We are the largest and most up-to-date Intelligent Advisor Community Site on the Internet. We welcome community contributions. Write a comment or an article today.
Intelligent-Advisor.com – Latest Posts
Featured Posts from the Blog
Register Now
Register to add comments, add résumés or apply for jobs on Intelligent-Advisor.com. To register via LinkedIn, for free, Click Here. Join 703 other users who share your passion for Intelligent Advisor. Paid memberships are also available, offering reductions in the Shop and bonus content. Prize quizzes are regularly featured on the site – they will also require registration if you would like to try your luck.
Featured Videos
Featured Videos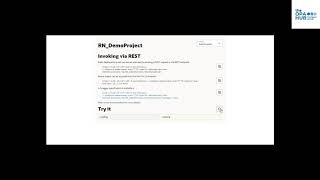 Intelligent-Advisor.com Books Now Available in Store and Online
Visit the Intelligent-Advisor.com Shop Today for Books, eBooks, Online Learning, Code Samples, Branded goods and more! Order or download our books with the best prices by buying directly from the publisher on the site. We also offer a range of clothing, lots of free code samples and more. Many are free, all are very low cost. Supporters of the website get discounts on dozens of products.
Latest Intelligent Advisor Jobs