We forgot to mention it here but we released another video to the Youtube Channel this week. One of the commonest requests that comes up, in the area of Oracle Intelligent Advisor REST API is how to use either Postman or SoapUI to authorize using OAuth2, meaning how to get a token that can then be used for a variety of Oracle Intelligent Advisor REST API calls.
Oracle Intelligent Advisor REST API uses this principle of OAuth2 authorization, regardless of whether you intend to use the Batch Assess, Deployment, Hub Administration APIs. They all use the same authorization mechanism. SoapUI and Postman handle it in different ways, and Postman is probably the more common tool these days (unless, like us here at Intelligent-Advisor.com, you have been using SoapUI so long you kind of got stuck with it). Postman and SoapUI can both use scripting tools, so if you need to automate these kind of steps then it is fairly easy (or at least well-documented) to perform authorization in your Oracle Intelligent Advisor REST API scripts. In fact we have dealt with this subject in our series about CICD, which you can read here : Continuous Integration with Postman, Newman and Selenium.
So we put together a short video showing how to perform these initial steps in both tools, and we also recorded a few extra steps that could be classified as common pitfalls, notably in respect of the Client API User in the Intelligent Advisor Hub and the permissions needed to access the various API endpoints.
So here is the video, don't forget to subscribe to our Youtube Channel for regular videos about all aspects of Oracle Intelligent Advisor.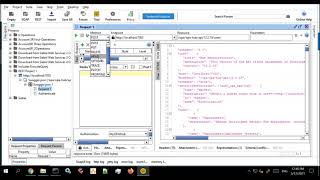 In the meantime have a great weekend and look out for some interesting articles coming in the next week or so – and the release, soon to be public, of Oracle Intelligent Advisor 21B